Here in the Netherlands we don't have a Halloween hype yet, but we are slowly starting to celebrate. So my Happy Halloween shout-out is particularly for my American friends.
As a nice Halloween gift Life gave me quite a scare today. And I'm not even talking about that terrible and horrible nightmare I had. When I came home from work I suddenly saw an envelope with my name on it lying on the coffee table. It was from the Amsterdam Consulate. I was not expecting mail from them, so of course a dreadful feeling creeped up on me.
My mom told me that envelope had been lying there ever since I got back from Florida. She had moved it today on top of a pile of papers, where it apparently did catch my eye. But she didn't even TELL me I had mail. I ripped open the envelope and quickly scanned it's contents and got a little sick. The letter had been sent October 1st (it was now October 31st) and informed me my scheduled and final interview for my visa was November 7th.
That's in ONE WEEK. It also informed me of the required medical examinations, which you have to have done at least one week in advance. So even if I had all the forms gathered (which I hadn't) I was too late anyway.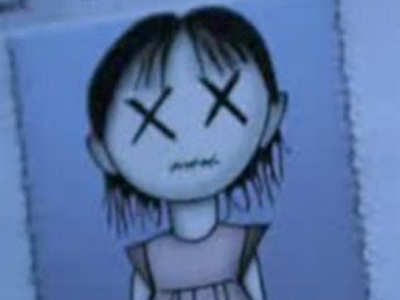 That sure was a panicky moment, and got me quite scared. Did I just ruin my chances of a visa because I missed a letter? A letter, to be clear, that shouldn't have been there yet. The Amsterdam Consulate was very explicit in their instructions. Only after I gathered all required documents was I to sent them a form where I declared I was ready. That had never been sent.
After I told Michael he screamed things at me for 5 minutes (capslock = screaming in my head), and then went into denial. I was pretty pissed he was mad at me, because in my opinion I'm not to blame. If anyone is, it's the consulate or my mother! But while Michael was pretending this wasn't a big deal and he wasn't that mad at me (which he was but yay for the attempt, I salute you brave boyfriend), I was writing an email to the consulate explaining the situation.
When it was finished Michael proofread it and made some changes and I sent it. Within an hour I got an rather annoyed email back from them stating it pretty much was my own fault for reasons that don't make sense to me. But they also attached the new appointment for my final interview. Praise the stars! They had mercy on me.
The interview is now the 26th of November! I'm still not sure I'll have my last form by that date, but chances are about 85% I will. Let's hope I get lucky. I don't know if you guys realise how big of a deal this is.
On November 26, I have the interview with the Amsterdam Consulate to determine if I qualify for a K-1 fiance visa. They will most likely give their answer immediately or a day after the interview. This is MAJOR. My future will be decided in less than a month!
I'm scared and excited. Perfect feelings for Halloween I say.